Local Moving Services San Diego
Need moving help? Call the best people for the job! We understand how hard it is to move everything you own from one place to another.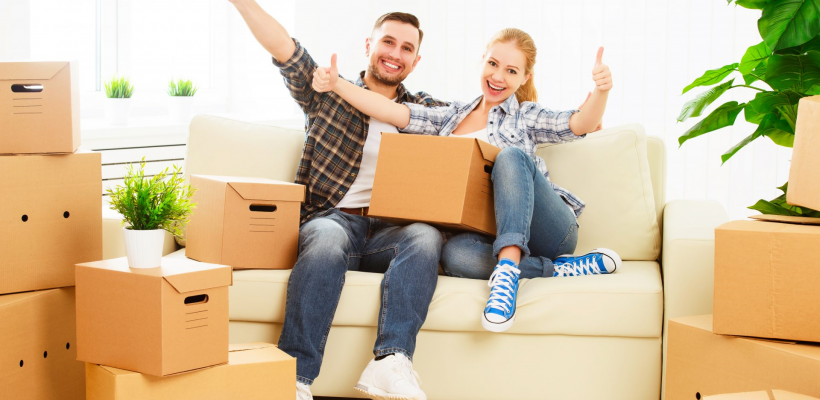 Affordable Local Moving Services
Best Bet Movers is a reputable local moving company San Diego CA that is well-suited for all types of local moving needs. Our team of professional movers has years of experience in the moving industry and has built a solid reputation for providing excellent moving services. Our San Diego local movers are trained to handle all types of local moves and can deliver hassle-free relocation. Customer service is a top priority at Best Bet Movers, and our San Diego local movers strive to provide a positive moving experience for all customers. We are committed to being responsive to customer inquiries and work hard to ensure that all moving needs are met. Our customer service is also involved in encountering customers' issues so that we can provide them with solutions quickly and efficiently.
At Best Bet Movers, we use only high-quality equipment and supplies to ensure that all belongings are adequately protected during the move. Our local movers San Diego are trained to handle all types of items, from fragile glassware to heavy furniture, with care and precision. We take the time to properly wrap and secure all things, ensuring they arrive at their destination in the same condition as when packed. Our affordable pricing structure is essential for customers looking for reliable and affordable local movers San Diego, CA. We believe that moving shouldn't break the bank, and we're committed to providing our customers with affordable moving options that meet their needs. Plus, we believe in keeping our prices transparent and easy to understand. The rates are competitive for all our moving services, including packing, loading, unloading, and storage options.
Local Moving Services in San Diego
As local movers San Diego CA, we understand the area's nuances and can provide our customers with valuable insights and recommendations. This local expertise can help ensure a smoother and more efficient moving process, as we can plan out the most efficient route and anticipate any potential obstacles along the way. Furthermore, when you choose Best Bet Movers as your local moving company San Diego CA, you can trust that we'll be with you every step of the way. From the initial consultation to the final unpacking, our team of movers will work closely with you to ensure that your move is planned and executed to perfection.
Customer satisfaction is our top priority, and we work hard to ensure that every customer is happy with our moving services. We believe that communication is key, and we keep our clients informed every step of the way. Plus, we are always available to answer any questions or concerns that you may have associated with our moving services.
Best Bet Movers is a reliable and reputable local moving company in San Diego, CA, that offers excellent moving services at an affordable price. With our experienced team of local movers, commitment to customer service, high-quality equipment and supplies, competitive pricing, and local expertise, we're confident that we can provide you with a hassle-free and seamless local moving experience. Moreover, we are fully licensed and insured, so you can have peace of mind knowing that your belongings are protected during the move. With Best Bet Movers, you can rest assured that your move will be handled with professionalism, care, and attention to detail. Contact us today to learn more about our moving services and to get a free quote for your move.